The Manchester Educational & Activity Center (MEAC) is owned and operated by Manchester Local School District (MLSD). Located just off of US Route 52, the MEAC is designed not only for the student athletics of MLSD, but is also geared to welcome guests in and outside of the community to become facility members. The one-story, 26,000-square-foot facility features 24 cardiovascular training machines, 10 fixed motion strength machines, and an array of free motion strength training pieces. The rubber-surfaced gymnasium court is that of university regulation size with ceiling-suspended dividers and the capability of being utilized as two separate playing surfaces. Basketball and volleyball equipment is available along with a three-lane walking/running track that extends around the perimeter of the court. Our facility provides towel service, satellite radio and televisions, Wi-Fi connectivity, and shower/changing room access.
Hours of Operation
6:00 a.m. - 9:00 p.m.
6:00 a.m. - 8:00 p.m.
8:00 a.m. - 12:00 p.m.
4:00 p.m. - 8:00 p.m.
12:00 p.m. - 6:00 p.m.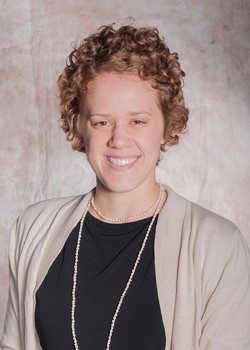 Jacie Simon
Certified Medical Exercise Specialist
The MEAC strives to provide a broad platform of education, sport, recreation, and fitness activities for students, faculty, staff, and the community with opportunities to expand learning through mind enrichment and personal lifestyle enhancement.